Taskly

is a business management app that helps people with an                  individual 

assignment or group projects

. 
Taskly

was created by me as part of a UX designer course @careerfoundry. This was a project-based course with over 500 hours of time spent on UX design and web responsive applications. As a UX designer with a background in human behavior psychology, Taskly will solve many problems in this field as you can find out more here....
As a

UX

designer

, my job is not only to find a

solution

to problems on the web but also to find the source of the

problem

and come up with a great

strategy

to solve that problem. 
My methods to approach problems and solving them are unique and different because of my background in human behavior interaction and research method. 
My process in creating Taskly was based on one of the great aspects of UX design called 4D's :
User testing

was done with potential users to get more insight and feedback..

.
Customer Journey Map & Information Architecture  
First look at the paper prototype
From paper prototype to the first design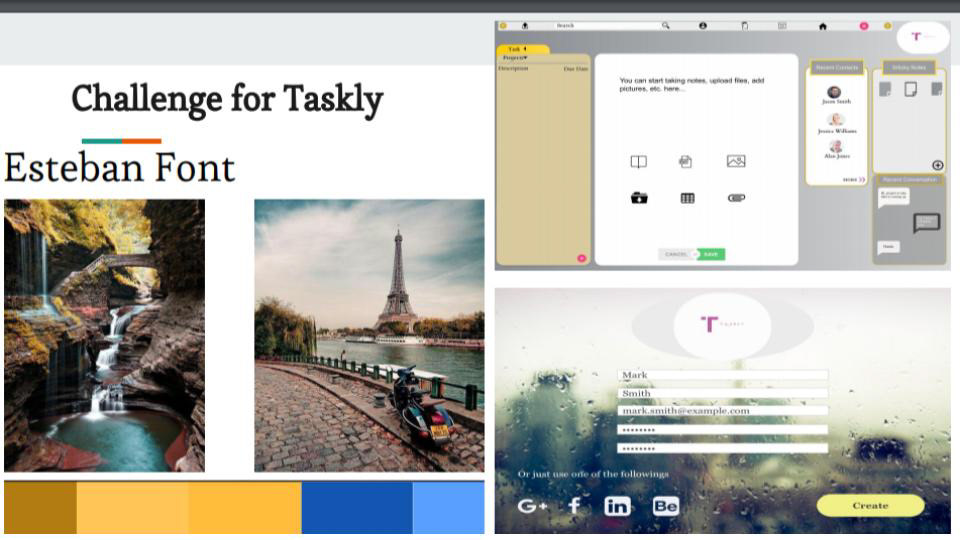 A/B Testing, Heat-map, Analytics
This was a great experience to learn from different mentors alongside me. I have learned how to convert ideas into an actual application that can solve problems. This opens up many different paths for me to be creative and try to solve more problems. I have learned how to go from just an idea to research, sketch, design, and deliverable application.
Summary of application and techniques used: 
Photoshop, Illustrator, UXPIN, Invisionapp, Usability hub, Google analytics, Survey Monkey, Mock-plus, Card sort, User testing, Personas, Information Architecture, UI kit, wireframe, Lean UX.